DITA VON TEESE UNVEILS NEW DECADENT AW17 LINGERIE COLLECTION
Glamour icon, Dita Von Teese draws back the curtains on her autumn winter 2017 collection to provide women with the ultimate range of decadent lingerie.
This range is the epitome of luxury, inspired by Dita's own archive collection and including references from Hollywood glamour icons of yesteryear, such as Mae West and Gypsy Rose Lee. This season's collection is without a doubt her best one yet – incorporating her signature strong structural shapes, detailed strapping and the effective use of art deco laces, velvet ribbons and detailed floral trims.
The autumn winter 17 collection is especially unique as Dita took to her 1.7 million Instagram followers and asked them what colours and styles they would love to see and then worked to bring them to life.
"I interact with my followers daily and I listen to their feedback. I love to do a poll with my fans and find out what colour they would love to see next in my signature sets, such as the best-selling Madame X range, and this season they voted vibrant electric blue! I want to make pieces that women want to wear, so what better platform to use then Instagram to ask the women directly", says Dita.
Dahlia is a classic range in Dita's collection. Again, Dita asked her followers what colours they would like to see in Dahlia to compliment the "must have" black Dahlia and Crème Caramel. The strongest response was for a burgundy, rich Beaujolais colour which launches this season. Dita's lingerie followers have also been asking for additional sizes in Dahlia. So, this season Dita adds G and H cups in size 32-36 in the black and crème caramel and a full figure style which is sized to 44F.
New styles, such as Glamonatrix, create a soft "x-ray lace" effect as the art deco inspired black lace is laid over sheer flesh tone mesh creating an illusion of the lace sitting in place with no support fabric and it seemingly disappears on most skin tones. The collection includes a non-padded underwire bra, a non-wired bra that is very respectful to vintage design and a slightly higher cut brief that offers excellent fit with a very sexy look.
Exotique is another new range of Dita inspired "foundation" lingerie. Designed specifically to wear under red carpet gowns where fit and shape is mandatory, this collection includes a design work-of-art with the longline, backless, strapless bra. Also in the collection is the convertible strapless plunge bra. Both bras are lightly padded, have lace overlay and dramatic ribbon detailing and both bras provide a plunging neckline and fabulous shape. Of course, Dita includes a wide, vintage inspired suspender in the collection and several knicker options.
This season's collection also offers some soft, feminine, almost beguiling sets, such as Coquette. A perfect combination of fine black lace with the vintage inspired satin petal on the front of each piece. The shaped padding in the under bust and sheer, feminine lace detailing combine to create a set with lift and flirty shape. The knicker options in this set are beautifully detailed with a combination of laces and elaborate back detail.
The AW 17 collection offers undeniable elegance and glamour, which Dita is renowned for. Dita's discerning taste is unparalleled and she has again proven why the Dita Von Teese lingerie collection is continuing to be a wildly successful global brand.
-ENDS-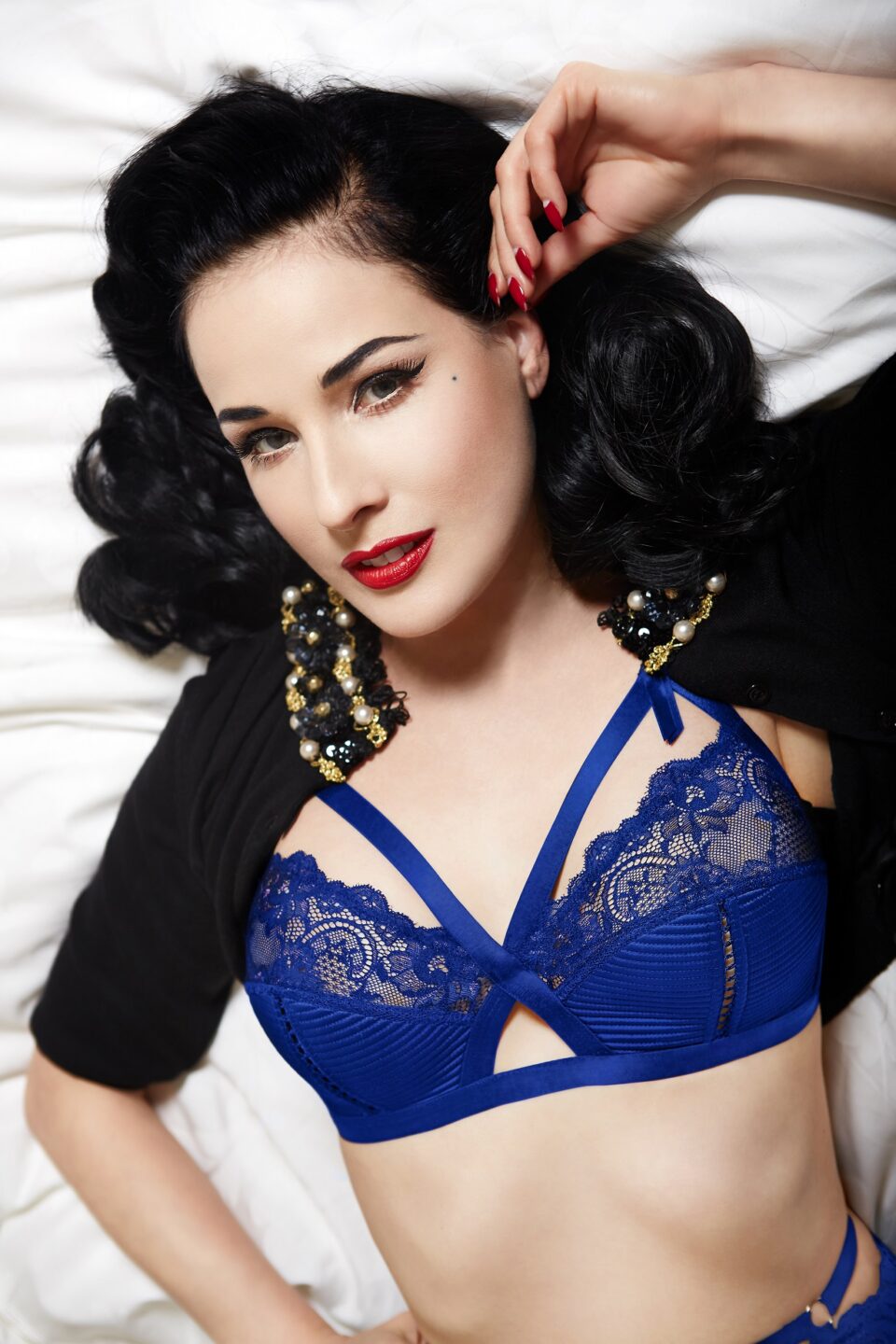 For further information and images please contact Reece @ Style Counsel
Ph:  +61 (0)3 8506 1630